PRIMAVERA software, perfect to grow your business.
PRIMAVERA BSS is committed to the development and marketing of management solutions and platforms for business process integration in a global market.
Since early, they bet on management solutions, suitable for each business model. Its network of certified partners ensures the proximity between the company and the end customers.
Algardata is Premium Partner of PRIMAVERA BSS since 1995.
Precisely tailored to your needs
An intelligent software that collaborates in the management of your business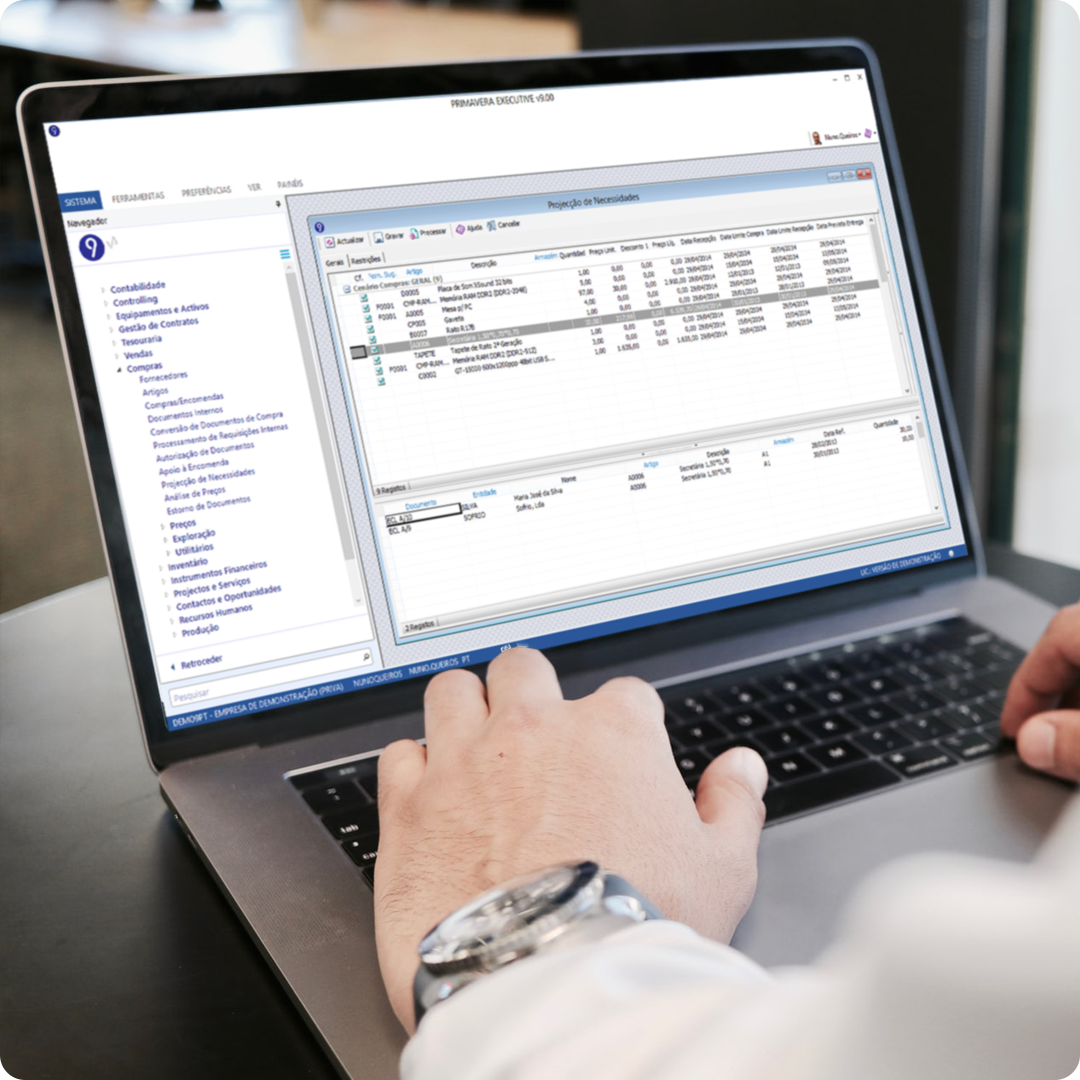 Consulting, support and follow-up

 
Algardata, as a Premium Partner, has over 20 years of experience in implementing and supporting PRIMAVERA BSS solutions in several countries.
We have a specialized and certified technical team, which provides consulting services and monitors the entire process of installing your software, from the implementation to daily support (24h/365d).  
Vertical and horizontal solutions

 
If your activity is complex and requires an integrated management solution, opt for vertical solutions. You can choose from the range of PRIMAVERA BSS solutions or even solutions developed in-house by Algardata, integrated with PRIMAVERA.
The offer of horizontal solutions is vast. We offer the ideal management software to meet the specific requirements of any industry, from Retail, SMEs, Public Administration, Health, Tourism, among others.
ERP PRIMAVERA V10 – Management Software
PRIMAVERA V10 ERP offers technological and operational improvements that represent clear advantages for companies. V10 presents a perfect symbiosis between latest-generation technology and a robust platform that combines solid operations with easy access to data. On one hand, it has applications for mobility, and on the other hand, it includes productivity applications, designed to meet the most demanding operational demands. Thanks to this symbiosis, V10 perfectly combines the solidity of the installed solutions with the flexibility and mobility of the Cloud.
Technology for the digital age
The new version of the ERP Primavera software serves as an aggregator core of information from various systems and applications facilitating access to data, ensuring data consistency and information accuracy and allowing a global business management. V10 provides a perfect balance between the availability of current technologies, productivity and mobility. It presents a world of possibilities to generate value for your company, through microservices that bring useful information to the management system at the right time.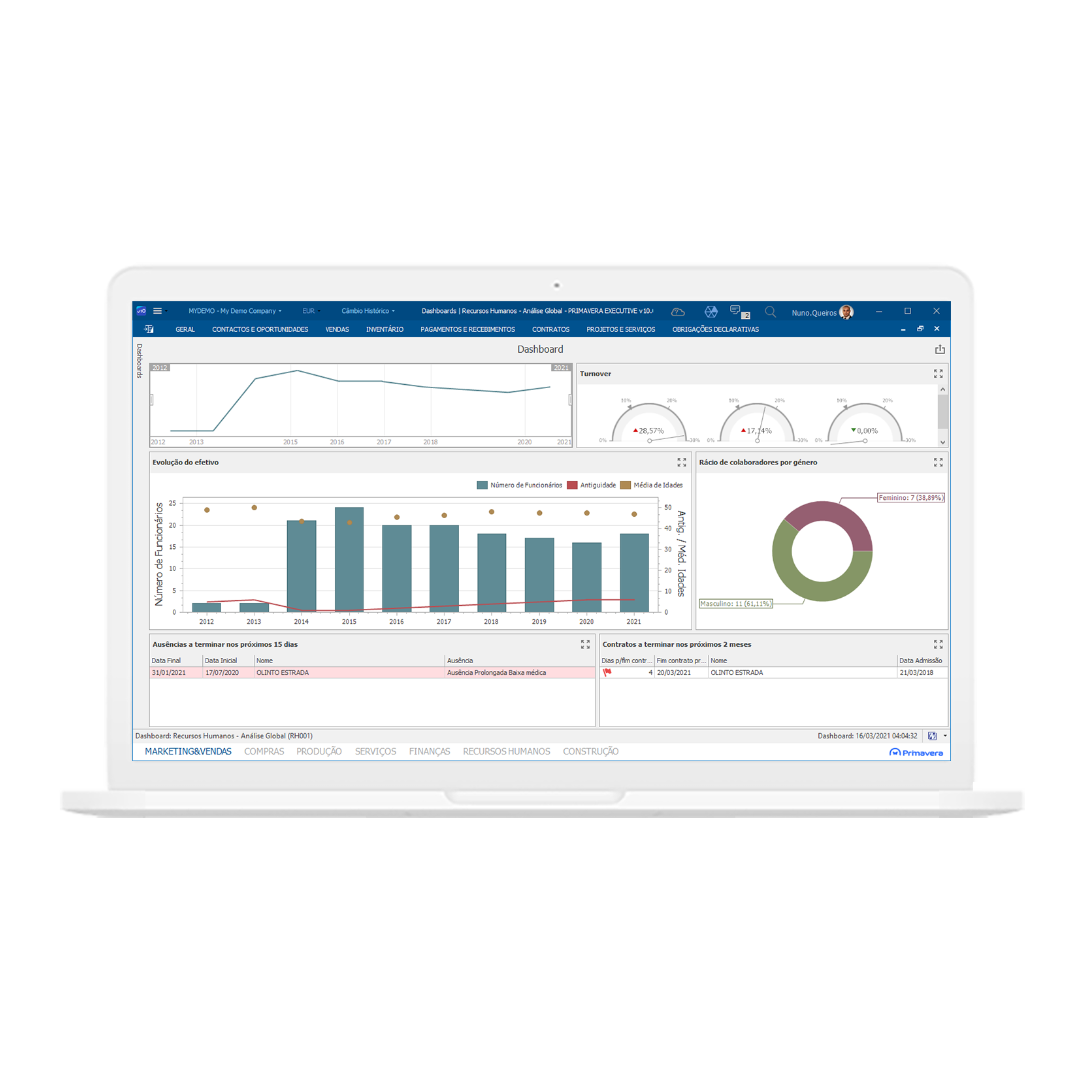 An intelligent management system that combines agility with high productivity