Combine solutions in the Cloud and in-house
The digital revolution is transforming the market at a staggering pace. Companies are today challenged to keep up with the growing rate of change and to adapt to new opportunities.
It's becoming more and more relevant to bet on Data Center and Technological Infrastructure solutions that promote the combination of Cloud solutions, with traditional IT and in-house solutions.
At Algardata, you will find all the solutions you need:
Data Center;
Servers;
Storage;
Virtualization.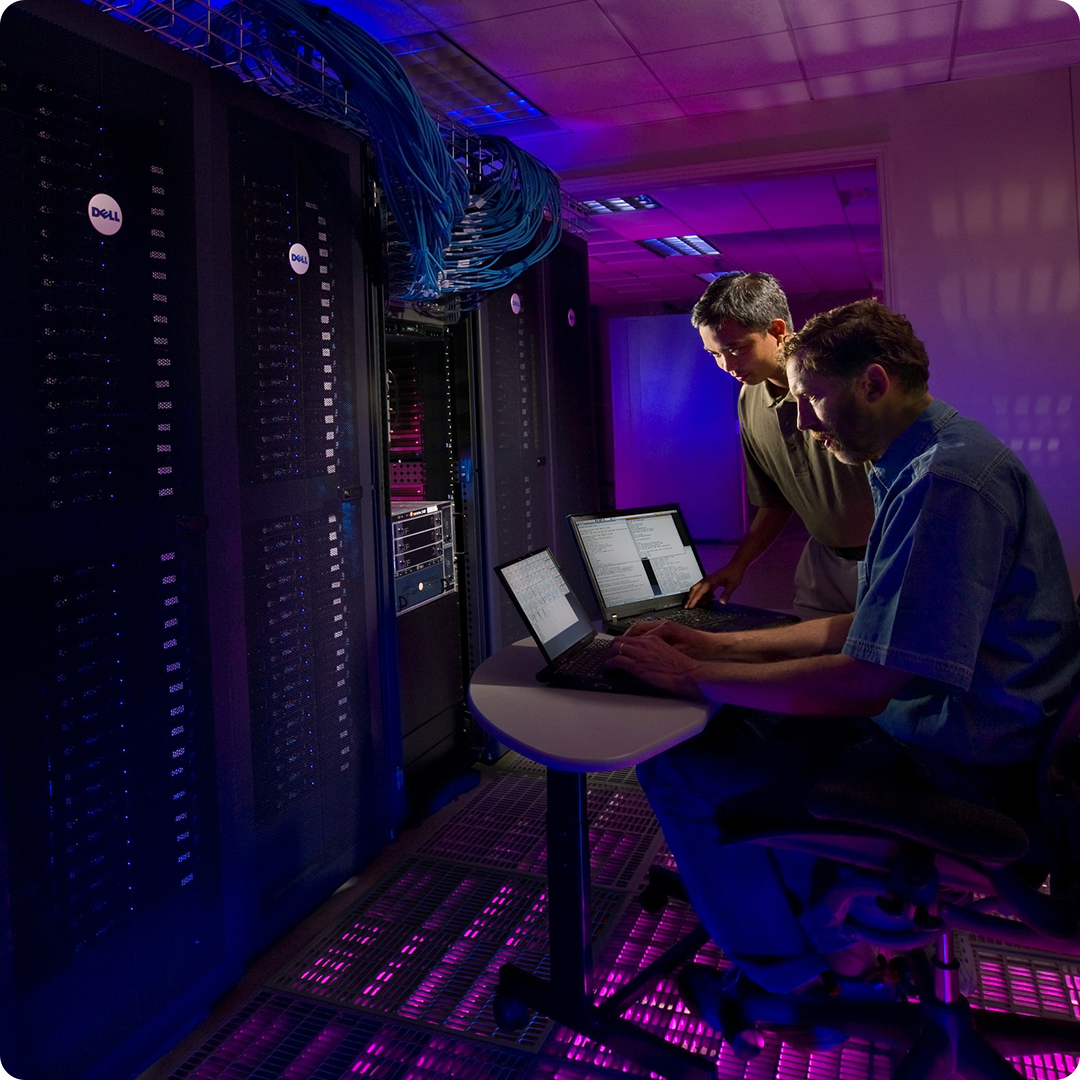 Advantages of optimized IT infrastructures
Greater security
Cloud solutions ensure greater data protection and backup of systems and information stored in the cloud.
Infrastructure scalability
Increase your infrastructure easily, either for a seasonal peak of workflows or to ensure disaster recovery.
Data storage
Leveraging investment without increasing physical infrastructure through data storage solutions.
Increased efficiency
Smarter use of the existing infrastructure, due to the use of 100% of its capacity.
Greater scalability
Adaptation of resources to meet your company's needs, almost immediately, anticipating the movements of the competition.
Availability
Significant increase in service availability rate, decreasing the risk of service disruption or hardware errors or failures.
Custom Storage Solutions
The HP Data Center is the place where a company's or organization's data processing and storage equipment is concentrated.
They are secure and host thousands of servers and data storage banks, processing large amounts of information.
Performance in reduced space
The HP 3PAR Storage solution achieves extraordinary performance in a small space.
HP Storage solutions allow you to store your organization's critical information, ensuring security while allowing flexibility in its handling.
Why should you choose HP rack and tower servers?
HP Rack or Tower servers ensure reliability and performance for higher volume jobs. With a highly diverse range, HP can cope with the most demanding environments.
HP servers, recognized worldwide for their robustness and reliability, are a scalable investment for the future.
We have tools that help you to improve the management of your business by increasing operational efficiency and improving all management processes.