Smart City: 5 technologies to create smarter cities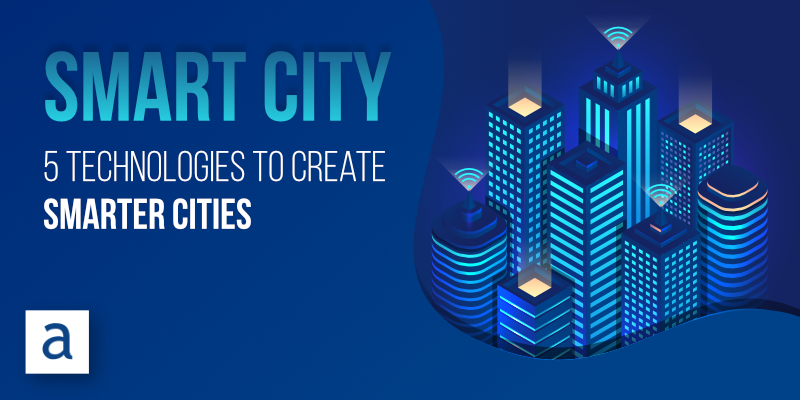 Smart cities are no longer just a future trend, they are already a reality and growing rapidly as the Internet of Things (IoT) evolves and affects city services globally.
More and more cities are aware of technological innovations capable of building smart cities that promote a healthy lifestyle, responsible use of public spaces and natural resources, sustainable development and a better quality of life.
Currently, more than half the world's population lives in large urban centers, and statistics indicate that by 2050 this percentage will be around 70%. The strong concentration of people in large cities presents several challenges to city management, mainly due to pollution, housing, traffic, or access to services. Managing this reality, ensuring the necessary conditions for a high quality of life, is a challenge that smart technologies can help overcome.
What is a Smart City? 
The European Union defines Smart Cities as a set of systems and people that interact intelligently, using energy, materials, services and resources in a sustainable way. They represent a kind of fusion between citizens and systems that move in harmony, seeking to ensure the sustainable development of urban spaces. In short, smart cities are those that invest in Technology for the development of smarter, more desirable and sustainable services.   
For this to happen, there are key technologies that make cities become truly smart. Here are the top five: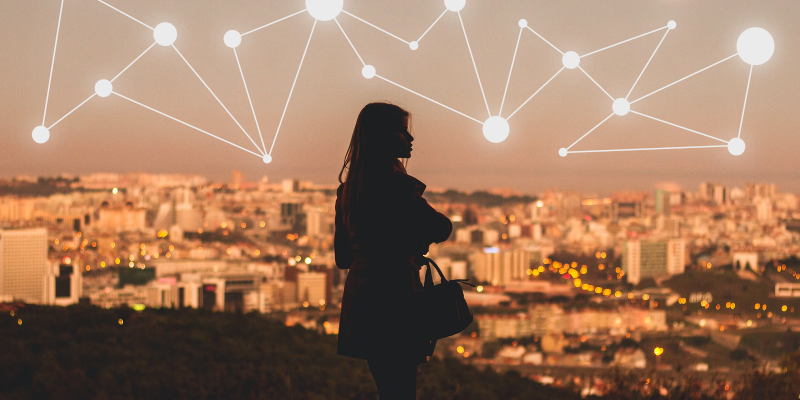 1. Smart data
The process of transforming a smart city can cover several areas, from urban mobility to sustainability. Each city is unique, and the projects implemented always depend on the specific needs of each one.  
However, they all have something in common: data. It's data that supports decision making and access to valuable insights, which enables the optimization of urban planning and the creation of dynamic, interactive and intelligent systems to enhance the efficiency of urban services.  
The data collected by smart cities must be analyzed effectively. Some cities opt for open data portals to publish city information online, using predictive analytics to assess future patterns. Predictive analytics helps cities filter and translate data into actionable information that makes them more productive and optimized urban spaces.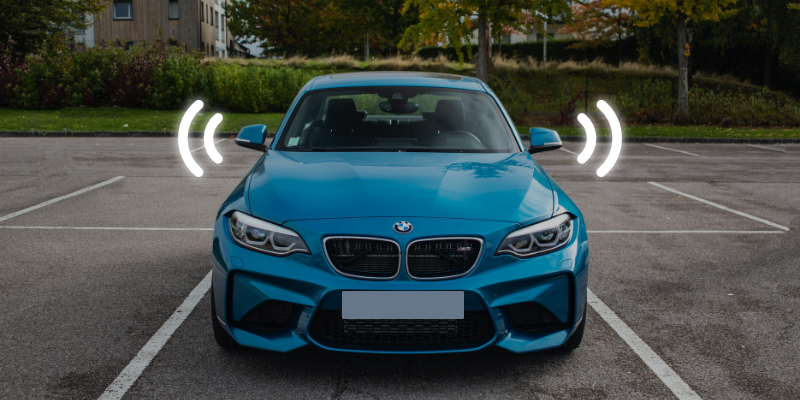 2. Smart Parking
Today, traffic congestion caused by vehicles is an alarming problem. One of the biggest contributors to this situation is parking. The demand for parking is a daily reality for many citizens. Therefore, parking management is crucial, as it helps minimize the use of resources and at the same time makes citizens' everyday life easier.  
Smart Parking is a parking strategy that combines technology and human innovation to use as few resources as possible – such as fuel, time, and space.  
The benefits of this system represent an important opportunity for every city, including increased revenue, making it possible to develop new services for the citizenry, improving mobility, road infrastructure and urban space, establishing the ideal conditions for transforming a city into a smart city.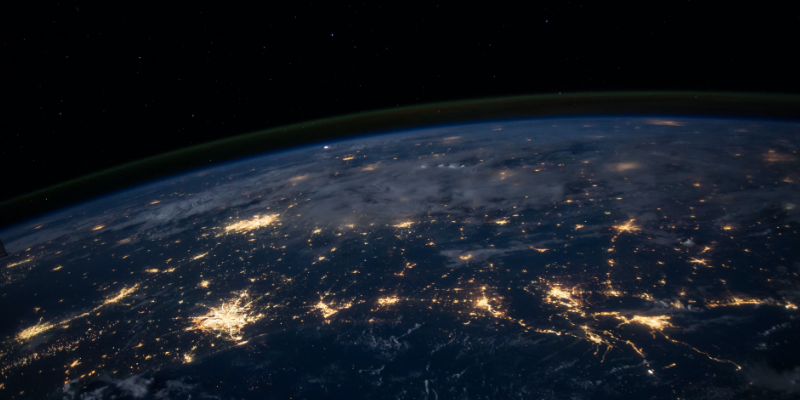 3. IoT Devices
One of the main components that contribute to building a smart city is IoT (Internet of Things) devices. There are indicators for smart cities that can be easily measured and analyzed using this technology.   
A smart city has a wide range of devices such as visibility devices, sensors, and other endpoints that create the data for it to operate. In a smart city, information will increasingly come from sensors that collect and share useful data. With this data, complex urban systems will be able to be managed in real time. As the reliance on sensors grows, so will the need for them to be more reliable and for the systems to which they are connected to be able to withstand inevitable errors and failures.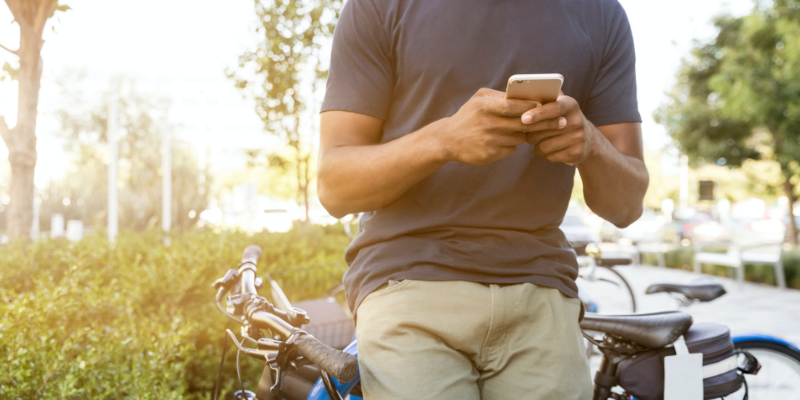 4. Information and Communication Technologies (ICT)
Creating a two-way communication channel is extremely important for a city to be smart. And therein comes the role of information and communication technology.  ICT builds a bridge between citizens and government, where citizens can interact with government and, in return, government can build a city based on the needs and choices of its citizens.    
It's essential that cities prepare for population growth in order to sustainably meet the needs of citizens by using ICT strategically in public service delivery and public administration processes. This electronic means of communication in a community creates a collective intelligence that can be used for resource optimization with the help of analytics and deep learning.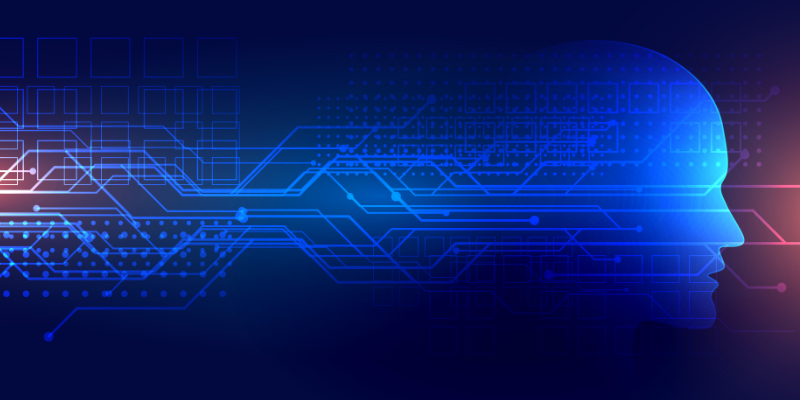 5. Artificial Intelligence
A smart city is a digital revolution that generates an enormous amount of data. This data is useless unless it's processed. The need to process this huge amount of data implies the use of artificial intelligence that can attribute value to this data.  
AI enables machine-to-machine interaction, processing the data and making it insightful. To understand the role of Artificial Intelligence in the context of smart cities, let's look at an example. In a system where power spikes tend to occur, AI can learn where they typically happen and under what circumstances, and this information can be used for better management of the power grid. Similarly, Artificial Intelligence can also play a relevant role in healthcare facilities and intelligent traffic management.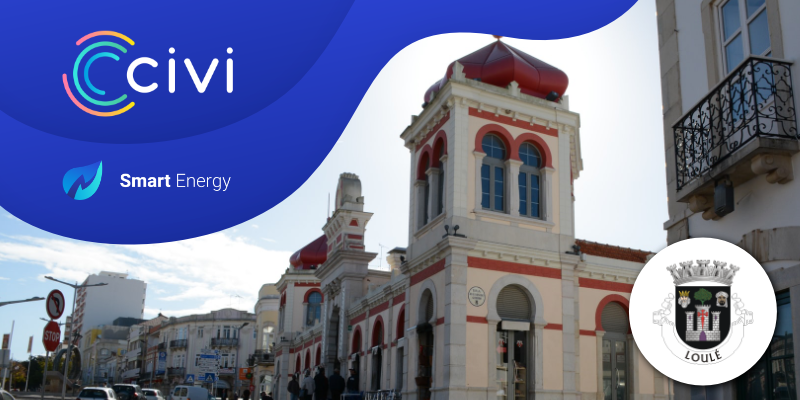 An environmentally friendly, smarter and more effective way to manage 

resources

 
Civi offers a set of technological solutions, developed, and selected with the aim of creating more intelligent, desirable, and sustainable services. It's inspired by the Smart City concept, which integrates technology to create smart urban centers, optimizing operations, reducing costs, and improving quality of life.  
An example of a Civi solution in action is the implementation of the Smart Energy solution in the Municipality of Loulé, as part of the municipality's strategy to combat the challenges associated with climate change. The implementation of the solution is an important milestone for energy sustainability in the municipality's management, aiming not only to reduce the municipality's energy bill, but also to decrease greenhouse gas (GHG) emissions.  
Results:  
Reduction of human error. 

 

Reduction of working hours. 

 

Reduced response time to anomalies and alerts. 

Access to more information, faster.  

 

 
Did you already know about any of these smart city technologies? Follow our blog to stay up to date with all our tips and news!